Squares
Squares
Multiplying a number by itself gives the square of a number.
Instead of writing 4 x 4, it is written as 42: the little 2 is an index and means that the 4 should be multiplied by itself. This is read as 4 squared.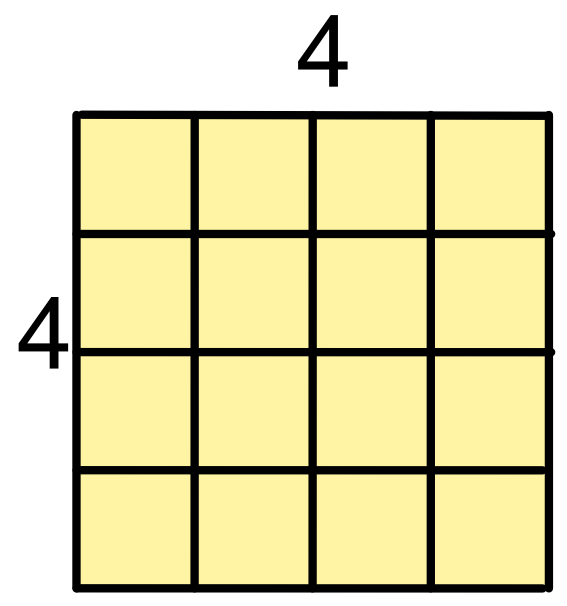 Any number can be squared. Squaring a negative number will result in a positive number (minus times a minus is a plus):
-1.62 = -1.6 x -1.6 = +2.56.
Squaring a number smaller than 1 will result in an even smaller number:
0.32 = 0.3 x 0.3 = 0.09.
Fractions can also be squared: (`frac(1)(2)`)2 = `frac(1)(2)` x `frac(1)(2)` = `frac(1)(4)`.
Example 1
Example 2
Work out as 5 x 5 = 25. There are 2 sets of 2 decimal places in the original numbers: there are therefore 4 decimal places in the answer.
Check out our iOS app: tons of questions to help you practice for your GCSE maths. Download free on the
App Store
(in-app purchases required).