Adding and Subtracting Vectors
Adding and Subtracting Vectors
GCSE(F), GCSE(H),
Vectors can be added and subtracted.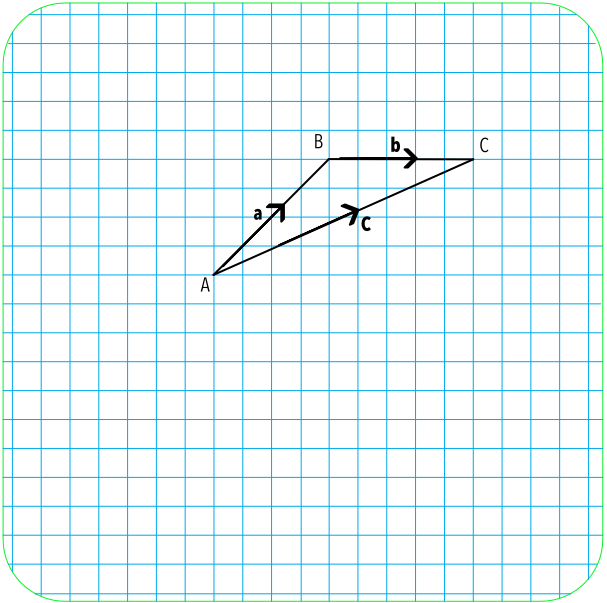 Let `vec(AB) = bb(a) = ((4),(4))`, `vec(BC) = bb(b) = ((5),(0))`, and `vec(AC) = bb(c) = ((9),(4))`
`bb(c) = bb(a) + bb(b) = ((4 + 5),(4 + 0)) = ((9),(4))`
This is the Triangle Law for Vector Addition.
The triangle law is commutative: it does not matter which way round the vectors are added: `bb(a) + bb(b) = bb(b) + bb(a)`.
Similarly, `bb(c) - bb(b) = bb(a)` (Start at point A, move along the vector c, then move in a negative direction along b to get to the end point of vector a).
The Parallelogram for Vector Addition states that the diagonal vector, g, is equal to f + e. The diagonal vector is called the resultant vector.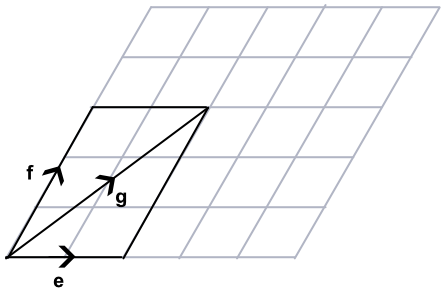 Examples
1. Write a + b as a column vector: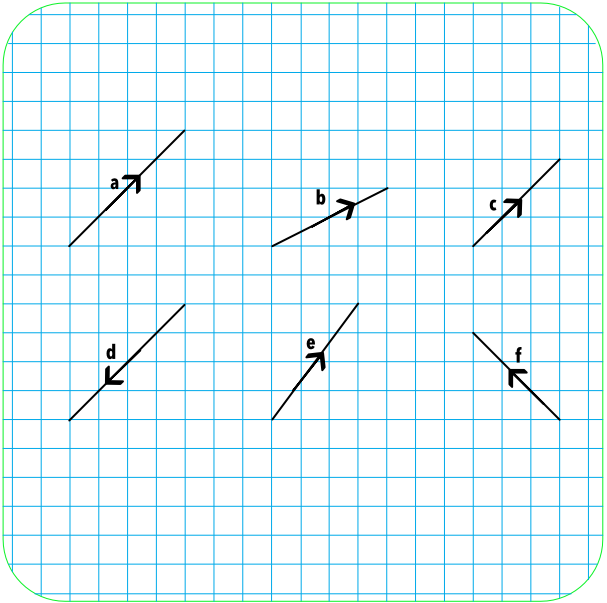 Answer: `((8),(6))`

a = `((4),(4))` and b = `((4),(2))`

`((4),(4)) + ((4),(2)) = ((8),(6))`

2. g = c - d. Write g as a column vector.

Answer: `((7),(7))`

g = `((3),(3)) - ((-4),(-4)) = ((7),(7))`

<! Ad ---------------------------------------------------------------------------------->