Inequalities on a Graph
Inequalities on a Graph
Inequalities can be represented on a graph. The inequality is shown by the line of the inequality, and a shaded area. The line of the inequality is shown in one of two ways:
• a solid line indicates that the line is included in the inequality: it is either ≤ or ≥;
• a dotted line indicates that the line is not included: it is either > or < .
Example 1
Shade, on a graph, the inequality described by `-3 < y ≤ 2`.
Note that the line y = 2 is a solid line (≤), and that y = -3 is a dotted line
Answer: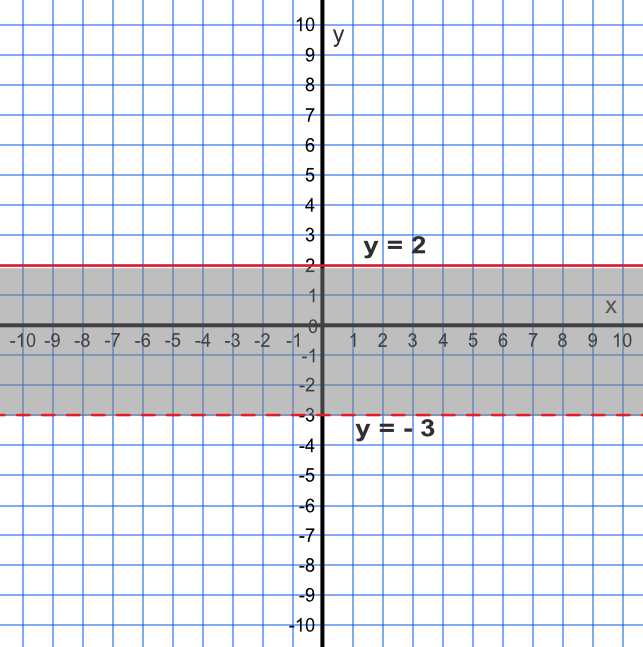 Example 2
What inequality does the graph, represented by the shading and the line, describe?
Write the inequality using set notation.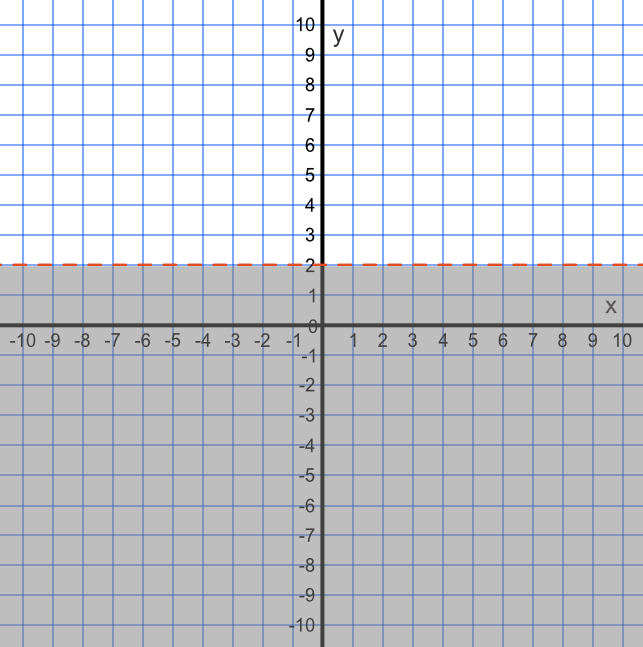 The shaded area is less than 2: because the line is dotted, the value of y = 2 is not included.
Check out our iOS app: tons of questions to help you practice for your GCSE maths. Download free on the
App Store
(in-app purchases required).